Guillermo Viera Daihatsu Charade G10
One of the reasons why I participate with a Dai, it was incredible to see this Sirion winning even to cars of the N2 category despite being N1.
Obviously after each race the technical commissaries always disarmed the poor Sirion in search of what it did so fast.
Early model

Latter model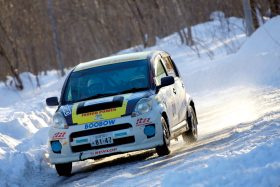 JN4 class (ran from ? - 2018) Daihatsu Boone X4
I'm looking at painting my rally car in works style/ safari livery, other than whats available on google images if anyone has any pics of the following car it'd be handy at the moment. Paint should be easy enough, its a race car so doesn't have to be perfect, I just need to scale the decals best I can.


Interestingly whilst I was looking I found a bit of info on the Group B 926R. Pure porn for Rally nuts. The writing was on the wall for Group B after so many spectator and driver deaths but the whole "what could have been" still stirs my imagination and I think, whilst not outright, the 926R would have been a force to be reckoned with in its 1300cc class.
A couple of articles

http://groupbrally.com/?page_id=13
and a locally made replica
So where are those works car now? Apparently this is one

Here is some of the info that was posted when it was last for sale.
Ex-Works Daihatsu Charade GTti, originally built by Andy Dawson. Car has undergone a nut and bolt rebuild over the last ten years with extensive modifications for sprinting and hillclimbing.
No expense spared, receipts for circa £40k!
Very fast and very competitive, small engine, huge character, regularly faster than most cars with much bigger engines.
Car is now pure white with some minor decals. Motec M4 ECU was mapped by Adrian Smith of Fensport. This car is NOT road legal. RAC log book and certified roll cage. Original homolgation papers and a huge history file, back to its rallying era. This is a competition car and shows some signs of use!
Daihastu works car on the Lombard RAC rally
Technical Data
Petrol
1.0 Turbo 101hp / 74kW 5MT Front Wheel Drive 1989-1991

Daihatsu Charade Driver: Mr. Orlando Silvi
Are all the Charade rally cars in Australia GTTi or were some the 1.3 or 1.5lt?
Facebook ad from July 2019
Daihatsu Feroza Ex Works off road car driven by George Fury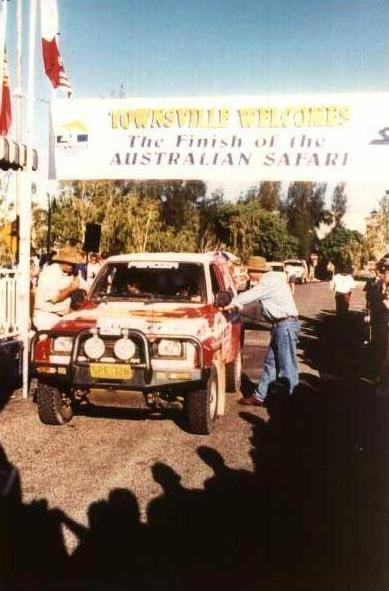 This can be yours for only $9900 !! Great price for a quality well built car .
It was built to international cross country regulation T2 and won the 96 Safari T2 class beating all the internationals. It has been a very strong and reliable car , easy to maintain and run . It does have a Cams log book .
The car is on FULL NSW road rego and can be sold like that but no guarantee whoever buys it will be able to continue with it as such.
It has done about 43K all competition miles as it has not been used as a road car (other than the very few factory test miles for the wide track version), it has been sitting and will need comprehensive servicing , although it is roadable and could be driven from where it is.The Seatbelts are not current.
It has the factory fuel injected engine which is blue printed and a mild cam .
It has a 100+ litre aftermarket fuel tank in it fitted a couple of years ago as the FIA tanks foam deteriorated and contaminated the injectors etc… but all sorted now !
It has twin shocks on each corner with as needed strengthening of the control arms and a plated diff housing strengthened mounts etc etc, uprated suspension together with a 4 bolt LSD specially made for it and a spare one as well (goes with the package). There are various spare body panel ,engine blocks, shocks etc etc.
Car is available as it sits in the pictures at $9,900 .
I have seen some 1600cc NA, the 3cyl turbos and there was a one-make championship called the Daihatsu Challenge. It was run from 1992 for perhaps a few years as part of the 14 Australian national rally events and specified 1.3-litre Charades, prepared by Daihatsu to international rules for near-production rally cars and sold to competitors for $7500au (1992) each. The winner of the first year's series Leigh Hynes joined the factory/dealer team the next year. I was in a service crew that year for David Johanson and Andrew Wright in their Nissan Silvia and my best friend at the time was service crew for John Goasdoue (now deceased) in one of the said Charades. They came second outright. Our team should have gone with a Charade rather than attempting to run the overweight Nissan. The Charades were a quality item in works trim.