Hi everyone! my name is Jonno, i'm 23 from the Netherlands and a little while back I bought myself a great little 2003 Cuore.
As I am still a student I was looking for a cheap but fun to drive car and this Cuore just caught my eye!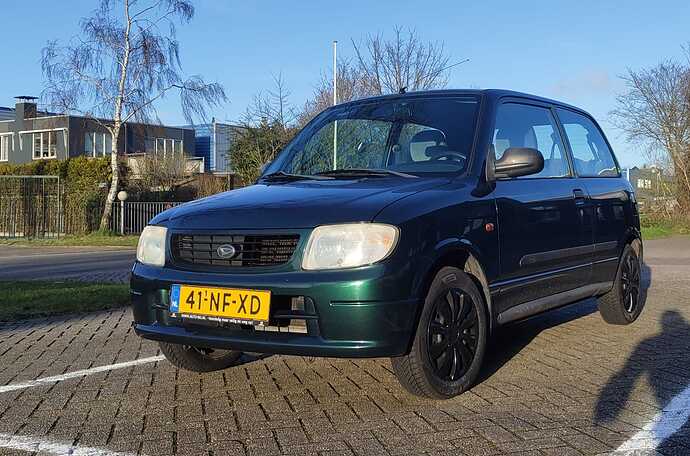 I bought it with 167.000 km on the meter and it has steadily been going up over the last 8 months to 172.000 km without any real problems.
After driving it for a while and really enjoying the car a lot, a friend of mine (who also introduced himself on this forum a little while back) also got a Cuore and together with him, another old friend with a Cuore and a friend with a Sirion we did a small Daihatsu meet which ended up in a little roadtrip through the Netherlands of 460 km's.
I havent had to do much up to this point, all I had to do is give her some new tires, a new left front bearing and a new exhaust end pipe and she has been a reliable little car with a pretty good punch!
I am still looking for a 3rd brakelight/spoiler, so if anyone knows something in the Netherlands please let me know! they have been really hard to find unfortunately…
I will post any upgrades i make on the car!