Hello everyone! People who regularly visit L2D will know I'm not new to the forum, but I found out I never really introduced myself here, like I should've done in the first place! So, I wanted to use this opportunity to tidy my main topic (about the Blyatsu 2), by moving the intro to here.
I'm Daniël, born in 2000, from the Netherlands and crazy about Daihatsu's! My love for Daihatsu's started when I was 2 years old and my parents wanted to move to a bigger city.With two little kids and greater distanced to travel, they decided to buy a car as well. After a bit of searching, my dad found a two tone red Gran Move, with 17xxx kms on the odometer. It was 2 years old back then (1 month older than me), so still relatively new.
When I was 5, my parents divorced and my mom bought 'the other half' of the car. My dad got a Wagon R+, which he later traded for a YRV (which was a wreck), and then bought a new Sirion 2 which he would own for another 9 years.
My mom never got rid of the car, until, sadly, she passed away when I was 16, and we couldn't keep the car. It was my goal to trace it, buy it, and restore it one day, but sadly the car got scrapped in 2021.

Day of trading the car
As sad as it may be, I never lost my intrest in Daihatsu's. Of course my first car had to be one, and so…
---
The Blyatsu 1
This was my first car: 2002 Daihatsu Cuore, and there is a lot to say and think about it. I actually bought this before I had my drivers license! Why? Because it had the Avanzato/TR frontbumper and hoodscoop, but most of all: it had a folding roof! I was absolutely in love with the car.
As it was my first car, I didn't know much about how to treat a car properly. And so, I kind of neglected it. After a year, there turned out to be a lot of things that had to be done for the car to be safe on the road, and I just didn't think this particular car was worth the effort. And so, I began my search for another car.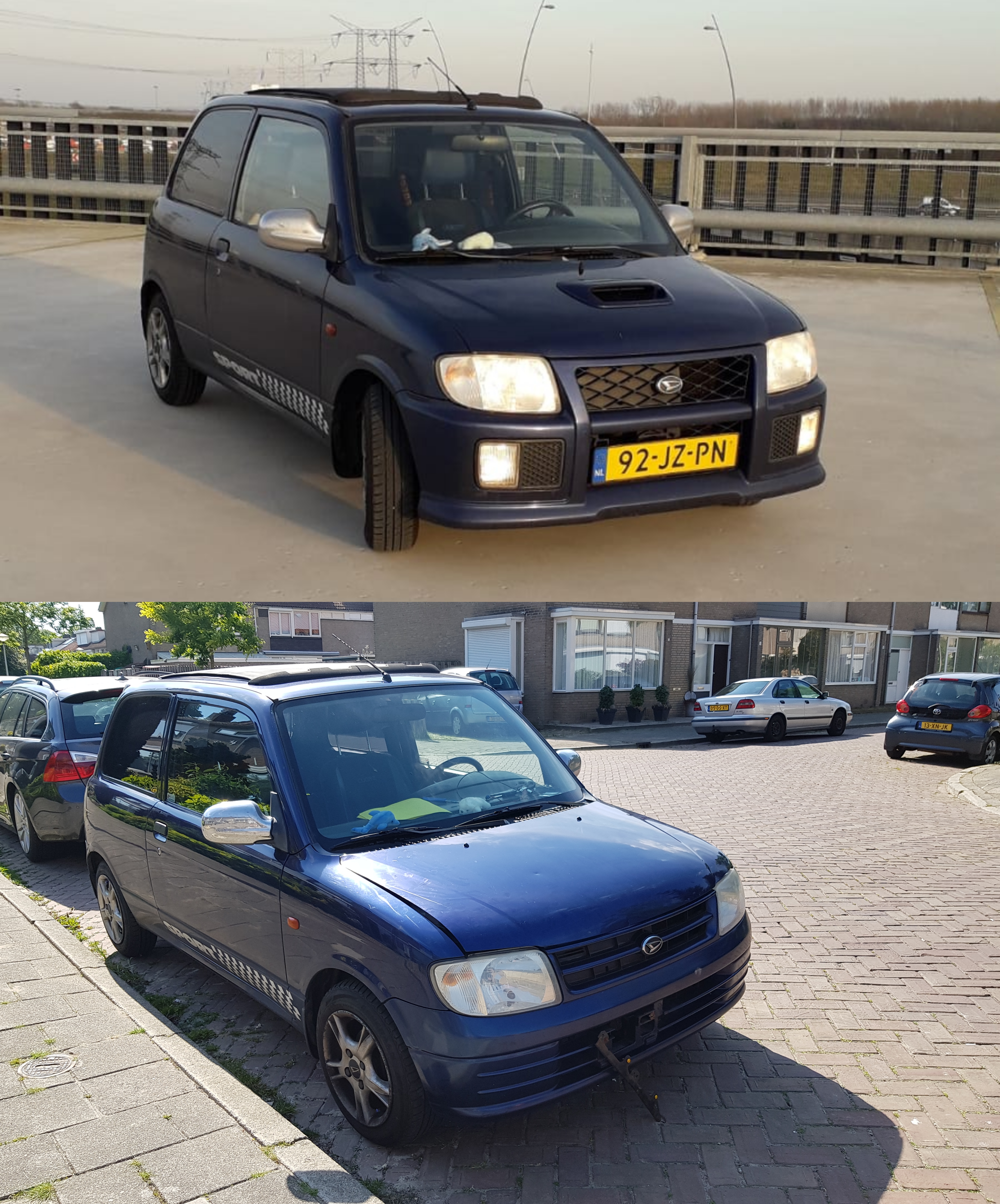 I took everything of that car that was special (TR stuff, fake wood), and traded the car for something else…
---
Copen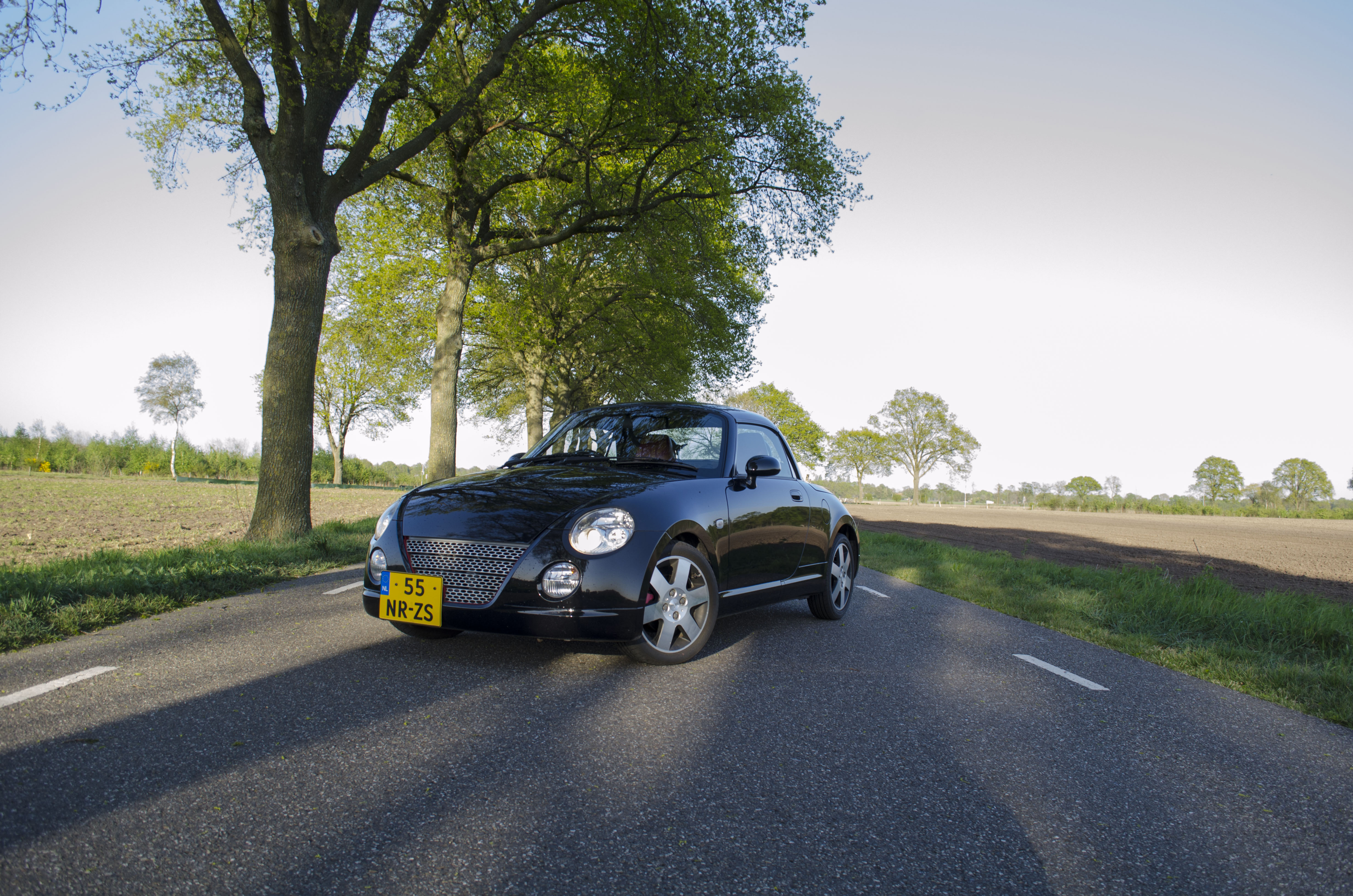 My second car was a black Daihatsu Copen Type 2 Turbo. When I saw this car online, there were actually three other people before me who were interested in the car. When I heard the car was sold I was obviously disappointed. However, after a week or so, I received an e-mail from the dealership, asking if I was still interested in the car.
Uh, only hell yeah?
So I went and bought the car. It was such a cool car! People were looking at you constantly, because it's such a small quirky car! Well, that and the fact that it was RHD in a LHD country.
Fast forward to about a month later, I'd discovered the biggest downside of the Copen: it wasn't a project car.
Okay so not a project car doesn't have to be a bad thing, but in this case it was. I wanted to do stuff and learn how everything works and make it my own car! But it was very hard to do so. All the goodies had to be shipped from Japan and it would've cost me way too much money.
Then I started thinking. The Cuore was a cool car to work on, it was simple, and cheap. So… why not get one as a project car?
---
The Blyatsu 2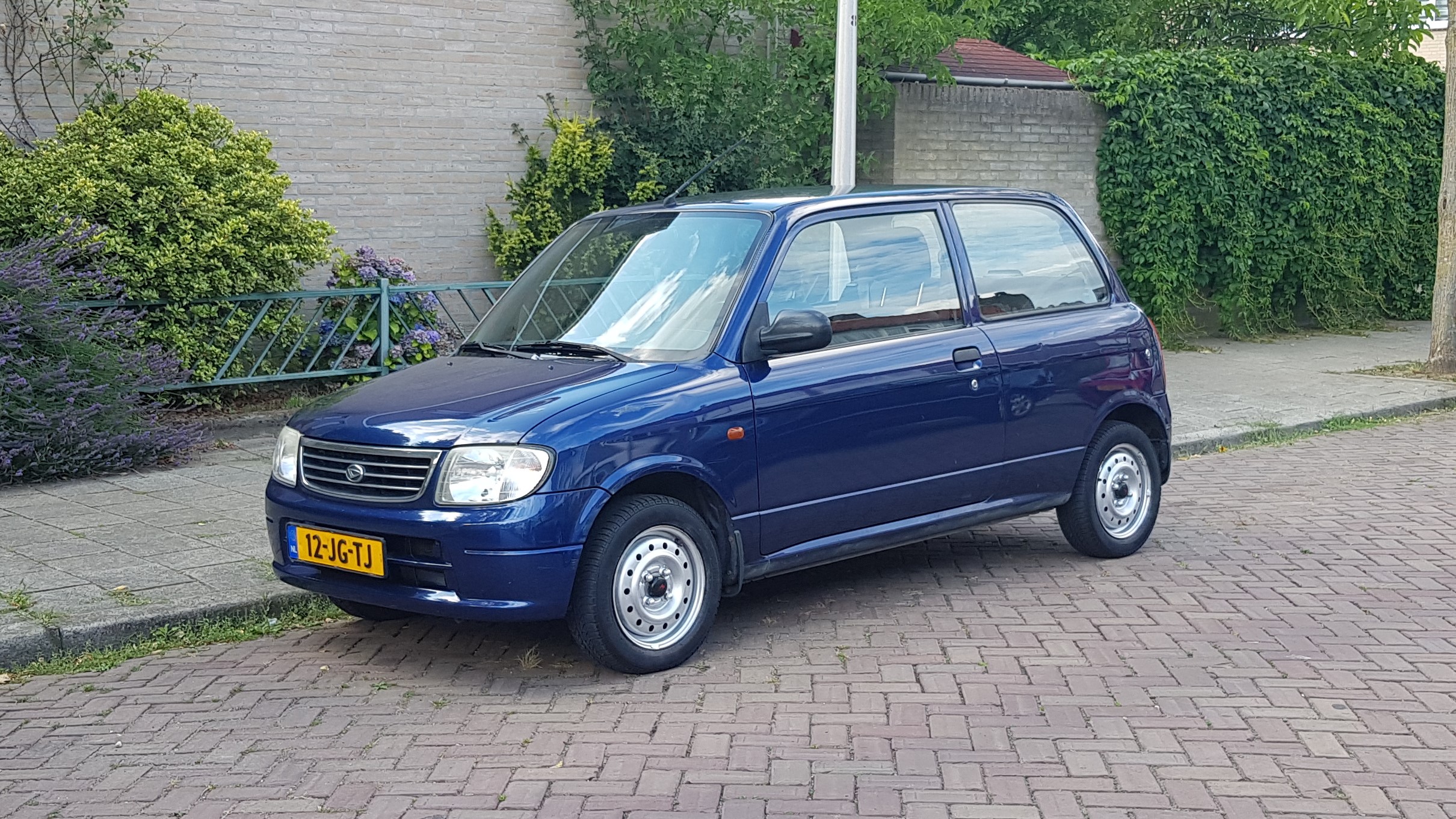 So, after just one month of owning the Copen, I bought this: again a 2002 Cuore, with no options at all.
I was so excited to work on this car, that this is actually 1 of 2 pictures I have from when it was completely stock.
---
And the rest (due to the fact that I'm two years late writing this intro), is history. You can check out my topic on the Blyatsu 2 here: