i bought a filter and want to change it, but i cant locate its place. did anyone face with it?
If the 2004 is anything like the 2000 model, you'll find the cabin filter on the underside of the passenger foot well, it's held in with one Phillips head screw.
Undo the 2x 10mm bolts circled in red, and I suspect the housing comes free from the bulkhead. Then you need to find and undo all the crosshead screws circled in green - there might only be one? And then undo the clip circled in yellow.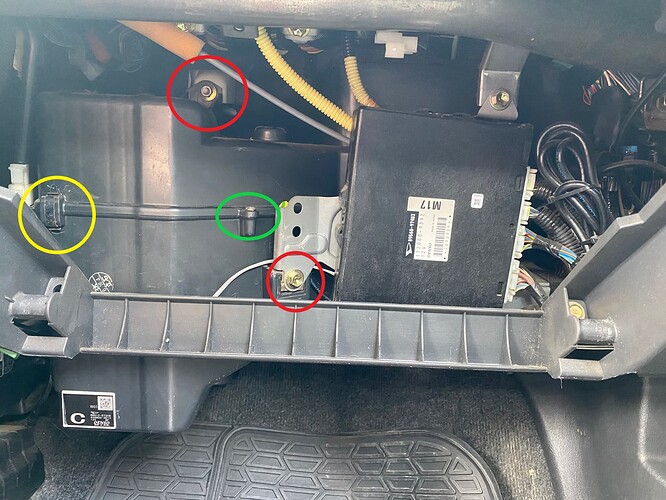 Once done, the bottom half of the clamshell will detach from the top half and the filter element ought to be accessible.
From the diagram it isn't clear which half of the clamshell is supposed to come out, but one of them will, exposing the filter.