Hi! After my girlfriend got a Mira L5 (Cuore L501 here in Germany) i somewhat fell in love with those small cars and got myself one, too! I'm currently rebuilding this car and joined this forum to get and maybe share some knowledge about those cars. For now, its just a "simple" rebuild but i'm planning to turbo-swap the car in the future.
The Car was bought for 300 bucks completely rust free (which is pretty rare in germany) and it was a L701 "sport-spec" - rpm gauge, rear spoiler, electrical windows, electrical mirrors, central locking, 1.0l EJ-DE engine, automatic gearbox.
the car had like 140.000 kilometers on the clock and had a known issue with those engines - piston rings were stuck due to carbon buildup and the engine was consuming oil. i took the engine out, cleaned and reringed the pistons, replaced all gaskets and did the timing belt. in the meantime i got another car for a few bucks that was rusted pretty bad but had a manual transmisson - so i swapped the car from automatic to manual while the engine was out.
i also got my hands on a tr-xx front and rear bumper, some lowering springs that are ece-approved for the german tüv and a few other bits and pieces to go onto that car.
due to the fact that i'm self employed and have limited time, the project is currently stuck in the reassembling phase. still got to modify the harness for the manual reverse lights and starting circuit, i also need to reassemble the frontend again. lowering springs need to get mounted and the brakes needs to be rebuilt, too.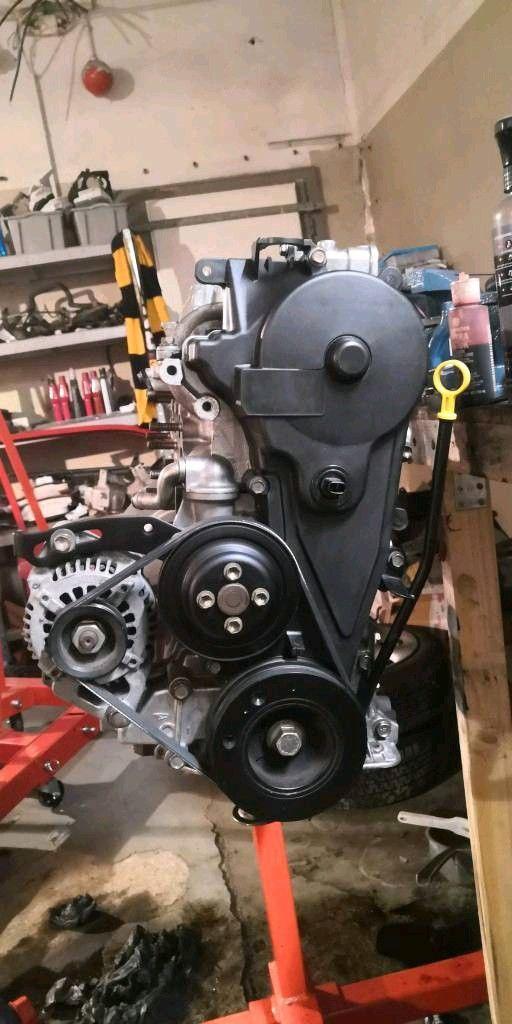 after all that is done and the car got approved by german tüv, i'm looking into swapping or boosting the engine. a common mod is to put a k3-ve(t) in it but i like the challange so i may boost the ej-de myself. afaik, turbo manifolds from other 3-banger daihatsu engines will bolt onto the ej-de engine - can anyone point out where to get a fitting manifold?