Howdy! my name is cole, a canadian living in america. i'm no stranger to imports (silvia, evo 1, old toyotas) and kei cars (suzuki alto works) but this is my first diahatsu. I imported this L210 to fill the role of a cheap winter beater but after some complications with importing and some miscommunication with the seller it has become an expensive winter beater. on top of that, upon receiving the car it has become very apparent the previous owner did not take good care of this poor mira. the rear diff howls like a banshee, the motor is quite loud (haven't diagnosed if its valve lash or bearings yet) and is full of sludge.
now that i've invested so much in the car its tough to cut my losses and part with it, and since there is probably only a handful of these in the country at this point and thus no information, i am here!
it's been years since i joined a forum, seems theyve fallen to the wayside when fb groups became a thing, so it's nice to see this one is still relatively lively. hopefully i'll be able to gleam enough of your shared knowledge to help repair my mira and in turn be able to share some of my own experience as well.
enough words, have some pictures:


my s13 drift car and celica project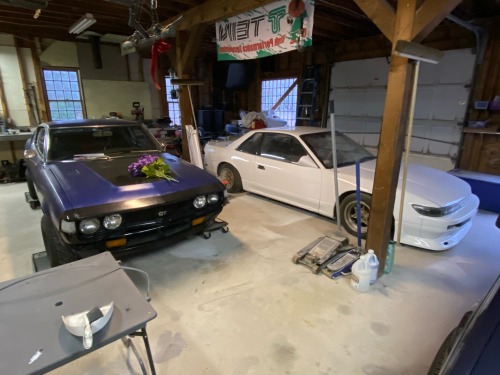 the s12 i built for my mother in law: