Any photo of the switch for front fog lights?
You can add a new switch to the empty space of your panel. Any OEM switch sould do OR you can use the existing switch of the rear fog lights.
Thanks my friend.I want to install switch like rear fog.
Any type of switch would do. If you don't mind the symbol, witch is different for the front and rear fog lights, then ok.
Here is a diagram I made for you.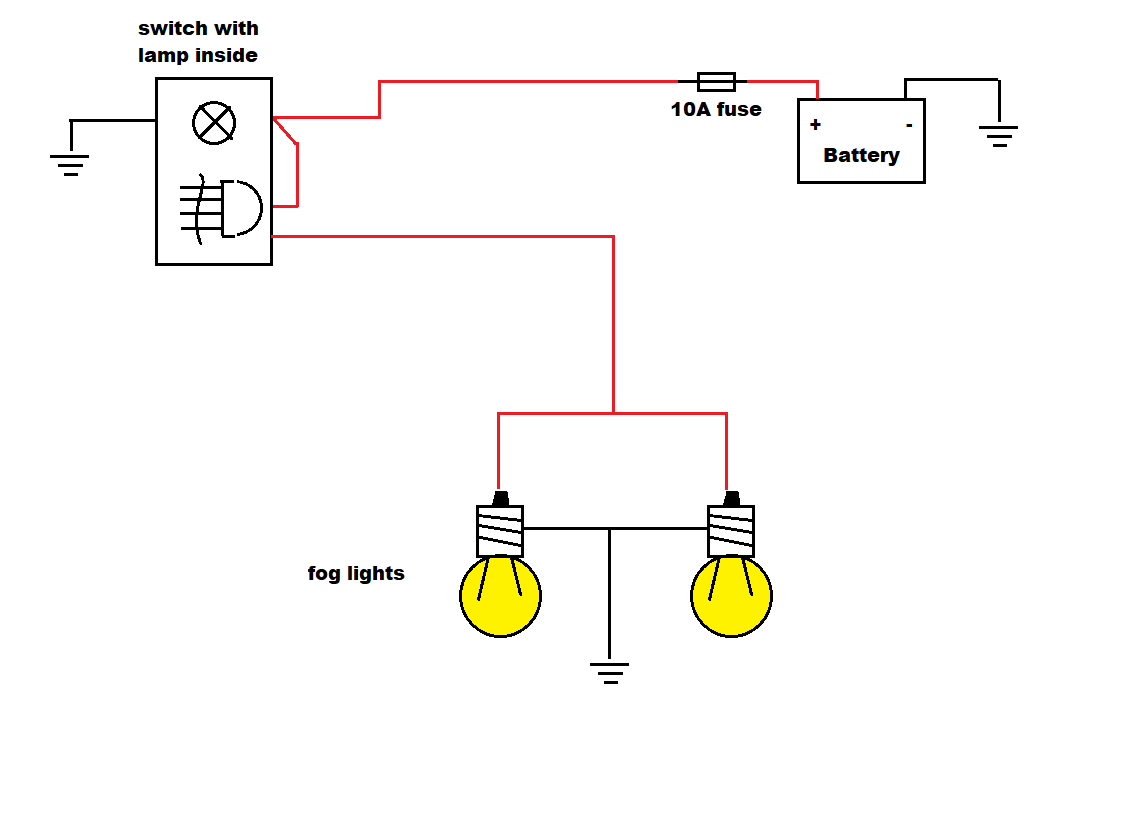 Οκ.Ι want to find daihatsu switch.
I remove my bumper and saw a free claim and under the buttons inside the car i can see another free claim.
The switch is the same as terios I,sirion m100?
Most likely yes. As far as logic goes, the switches are the same on front, it's stands to reason to be the same at behind, harnesses and all.
As for my Sirion M100, I didn't have any empty space on my console, so I used the rear fog lights switch for the front ones also.
yes the switches are the same, even some toyotas use the same kind of switch.