Hey Y'all!
I'm Appie, 24 years old and from the Netherlands. When I was younger I watched the MCM video on YouTube about the Daihatsu Cuore, the one where they K-Swapped it. Since then I have always wanted a small project car and during this pandemic I thought it would be the perfect time to start. The goal is to have a secondary learning / hobby car which I'd like to use for some fun at a race track. So I went online and I found this little one which was the cheapest road legal one I could find. The car was awfully dirty inside and outside and the interior smelt like rotted fish. Mechanically however, although it was a bit rough it seemed like a good service would do it well.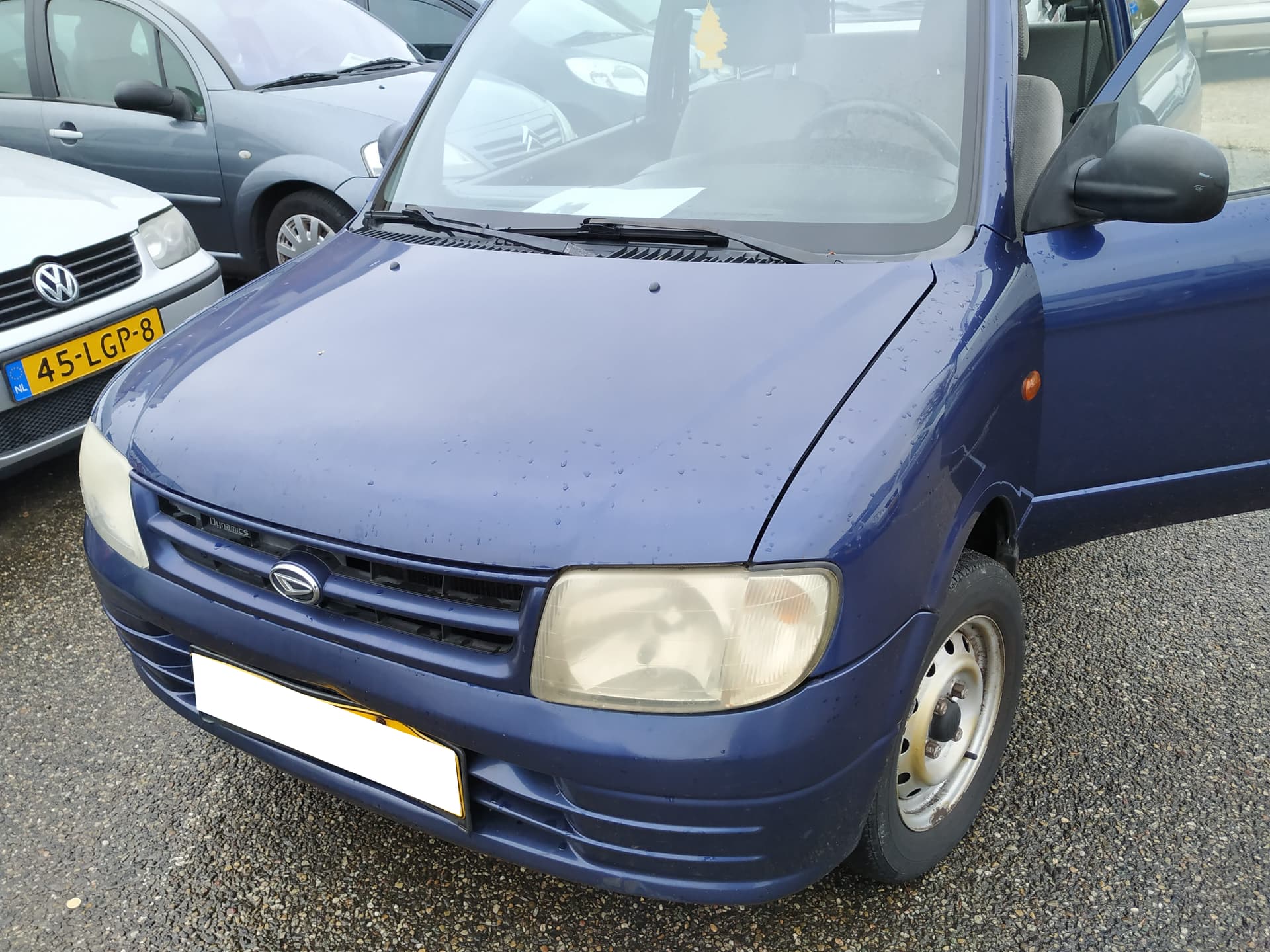 Once I got it home, I changed all the fluids, got some lowering springs and put on some nice ATS wheels. The little nugget looks and drives a lot better and was pretty grippy in the corners. I was looking to get more power of it though, and soon I figured putting a turbo on would be too much work / costly / complicated as I don't have much knowledge on that. Therefore I decided to look for a K3-VE2 engine from the Sirion and do a similar swap to the one from MCM. It was a bit tricky to find but a nearby scrapper had the engine + wiring loom and I bought it right away. Interestingly the scrapper also had a Daihatsu and he gave some quick tips on installation.
Unfortunately since then I got pretty busy and didn't get to the swap. I used to take it for a spin regularly, however the engine started to sound different and got sicker and sicker for some reason. When I brought it to my mechanic for an APK (MOT / TUV), it couldn't pass due to the carbon emissions being irregular. He tried his best to fix the problem but somehow I received the car back even worse and without an APK. He advised me to visit a different garage who could do it for me but without looking at that particular problem. At the moment it is legal to drive, but it's running on 1 cylinder. I did a compression test cold that was okay, but warm 2/3 cylinders had low compression. I suspect leaking valves, but am not sure. Since I got the other engine anyway, I didn't look into it much and gave me more reason to do the swap quickly. The car had 10 owners and 226k km on it before I got it…
Last Christmas I looked back into the Cuore and started getting the remaining parts: speedo, ABS module, front brake assembly, catalytic converter and all the service items such as clutch, water pump and the oils etc. So far I'm swapping out the wiring loom and am hoping to swap the engine at the end of the month.
I also found a TR front bumper, which I plasti dipped matt black. It looks pretty good in my opinion

Further planning:
Semi slick tyres
Coilovers
Stripping interior
Getting the engine swap legal in the Netherlands
In case you have some tips, tricks and / or advises, feel free to share!