I bought my Mira in January 2020, got it for $500 with 347000kms. Picture below is how it currently looks:
(Oct 2023, 375000kms)
January 2020: Starting things off, this is how the mira looked the day I got it.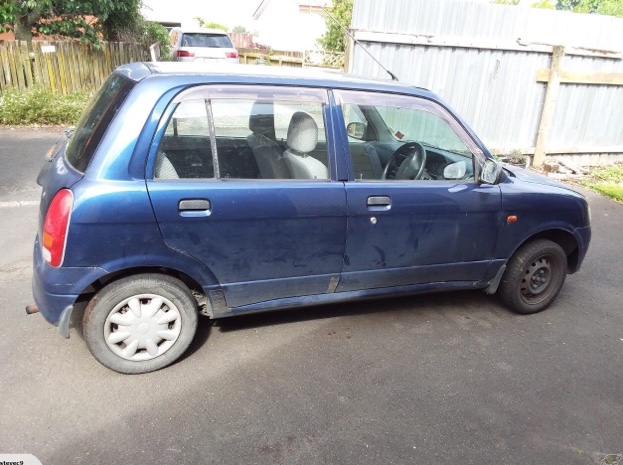 March 2020: I knew I wanted to lower it and put some wheels on it. I looked around for lowering springs but in the end I went to the wreckers to find some different options. I found that struts from a l600 move are shorter and bolt on with some minor modifications to lower the front. For the back I went with springs from an l200 Mira and shorter shocks from a Nissan wingroad. Overall it was about 30mm lower.
(Struts from a move vs the original mira ones)
(Before lowering)
(After lowering)
I found these 14" Black Racing Watanabe reps in the corner of dad's shed and tried them on to see if the offset would be good.
With some paint and some smaller tyres they'd be perfect. So off came the old tyres and I got to work sanding all the old paint off the wheels.
I spray painted them black and fitted some 165/55 tyres I got cheap at the wreckers and they were ready to try on the car.
I only found 3 tyres at the wreckers so I'd have to wait to put the new wheels on.
Another find at the wreckers were some seats from a sirion which are a nice upgrade from the original seats.