Hi all, Id like to do this post as there isn't very much information about this subject in english.
So you're like me and hate the tiny narrow line of sight that the factory L200 mirrors give you so you would like
to upgrade to the L500 style of mirror that is both bigger and gives a much better view like a normal mirror
Follow below and in a few steps it's done and it's that simple.
Factory L2 mirror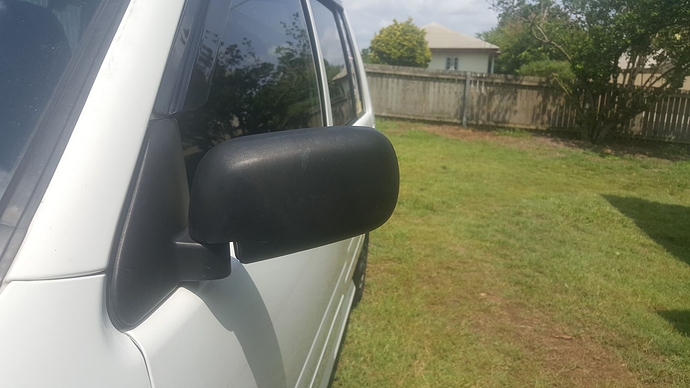 What you will want to do is simply Drill a new top hole as shown here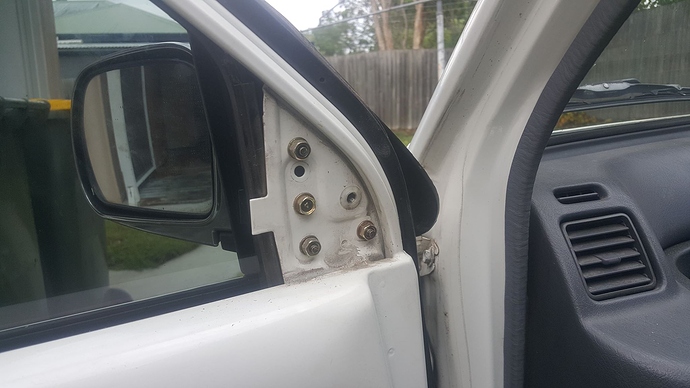 The factory trim will fit on like normal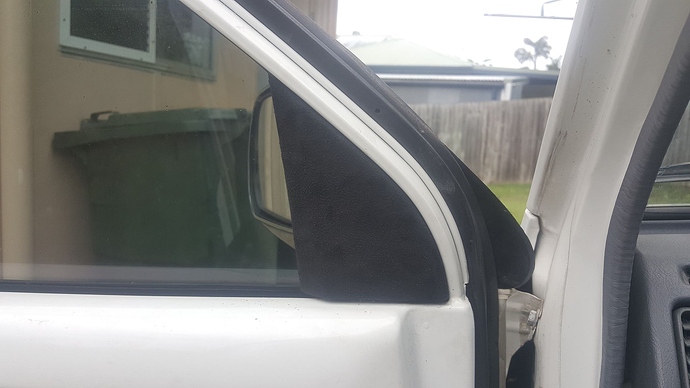 Now thats simple enough isn't it? One thing to note is that the small front will have to be trimmed a very very small amount and if you have window visors you will have to trim those also. Here is a video explaining and showing everything.
Peace out guys