Hey Everyone,
Figured I'd start a build thread to maintain accountability for continuing work at a reasonable pace and to access the wealth of information that exists in your brains.
I have an L80 Handi with an ED10 in it at the moment.
I have purchased an M100 sirion with a manual EJ-DE.
My plan is to convert the L80 to EJ-DE and use the L80 gearbox and shafts. Stage 2 at a later date will include an AMR500 charger and a revision on the fuel injection.
So far (today) I have removed the motor and box from the Sirion.
Initial questions are:
-will the std L80 clutch marry up with the EJDE motor. Hearing mixed reports about diameter.
Do I need to change the ignition barrel to start
Can I just use the exact fueling setup from the sirion and put it in the L80?
-the dash and interior components is far more complex in the sirion. What do I do about connecting the L80 dash and ignition to the EJDE ECU? Do I need to take it all out and move it across to the L80?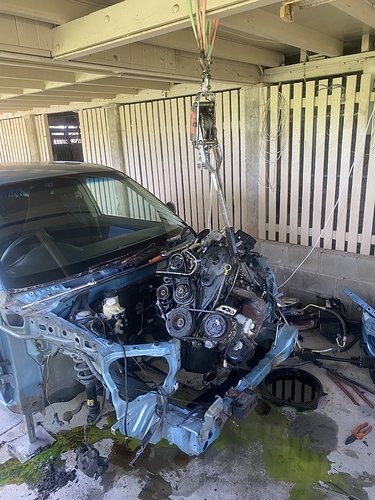 Thanks, stay tuned

Scoot