Hi, so our L80's window washer pump broke. Since I live in Europe and especially in the Netherlands, L80 parts are very hard to find. But we do have a ton of L700's, so I figured, maybe a l700 pump can fit!
It's quite easy and i think I got super lucky

Here's what to do :
Get an l7 reservoir pump, these come with a rubber grommet as well (not pictured here)
Drill out the hole where the stock pump used to sit in the reservoir. This circumference will be an EXACT fit for the new pump when you install it with the rubber.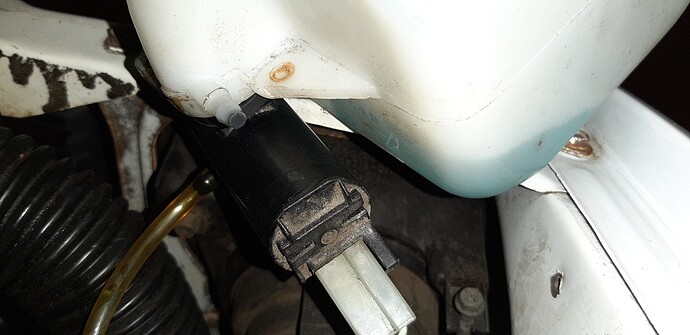 Install the new l700 pump with the rubber grommet.
Plug off the little tip from the stock water pump, I used some polymax. The washerfluid will now go through the new L7 pump instead of via the reservoir itself.
The nice thing is, the plugs fit right into the stock L80 connection, so no fiddling around with wires and electronics and such. It's literally that easy

Enjoy your clean windows!