Well, let's sit down for our oldest project, Natsu!
bought on the first day of summer in 2020, it was a joyous moment filled with laughter and carburetor smells. Myself being more of an EFI guy, I was hesitant. but Lisa loved it so we bought it for a steal.
here he is, a few days after we bought him.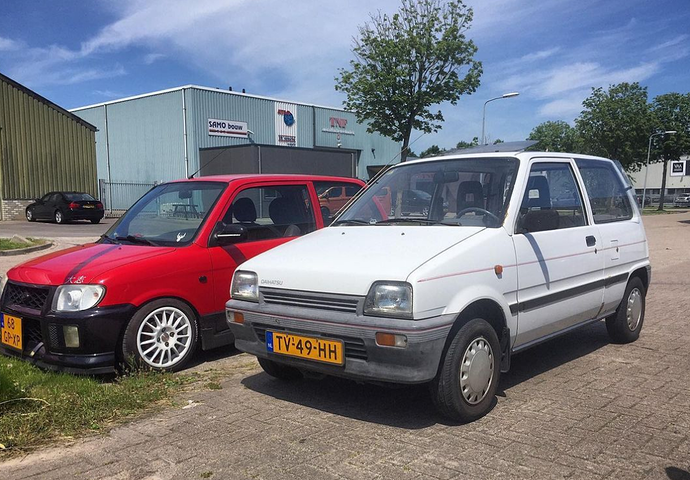 turns out he was having some overheating issues, clutch was starting to go, had a really rough idle as well. as well as a buzz in the interior
it started with giving him a good wash, polish and detail, I like to have a car fresh before I start working on it, it's also very motivational to get a good looking car to work better.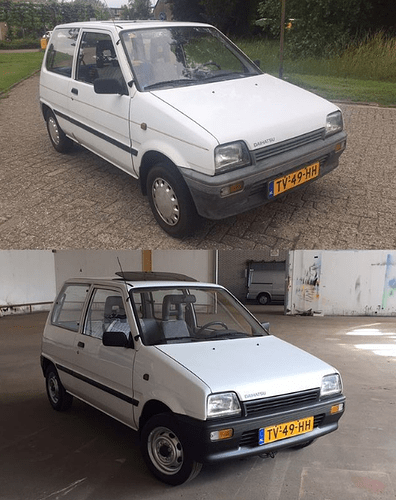 a really nice before and after, I work as a car detailer so getting this one back to a goodlooking car was a piece of cake, resprayed the bumpers, got rid of the striping, polished everything up and cleaned the interior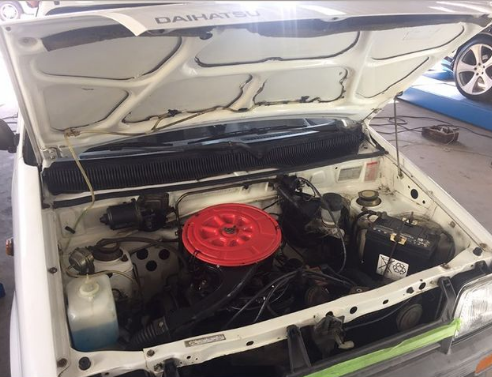 engine bay got cleaned up too, we later resprayed the airfilter cover to factory black. it's looking great, considering the state it was in before we got it.
next up was the overheating issue, turned out the previous owner had ripped out the thermostat because the fan wasn't kicking in. this also meant it took ages for it to warm up, but when it was standing still with the engine still running, it would overheat quite promptly.
so, new thermostat and fanswitch. and we were good to go. it still had a little buzz though, turned out to be coming from the ignition coil that was grounding in a place where it shouldn't. I've managed to isolate it with some rubber, but it still buzzes very slightly. might have to get it replaced.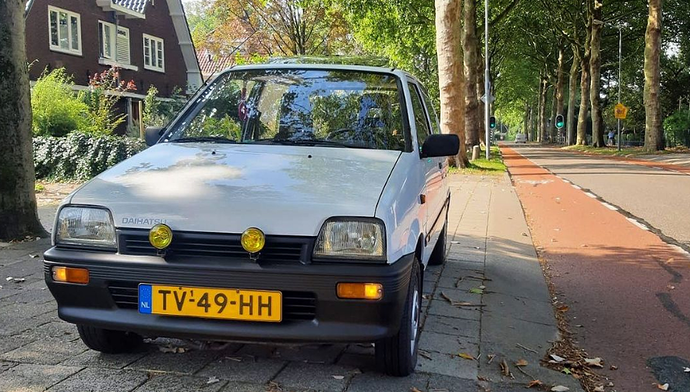 overall it's a lovely little car that takes us where we need to go on sunday drives

sadly though, recently it had a little oopsy daisy on a roundabout,
the rear carrier arm turned out to be rusted away and broke at the wheel hub. very scary,
luckily enough we know of a new set of arms a 2.5 hour drive away, we'll get to it someday. but right now we're just not very motivated, and a little short on funds. we'll keep you updated though, it won't get crushed soon, just need to gather up the strength to fix 'em up again!