Hi everyone glad to be in a forum with a strong Daihatsu Army
Hello from Australia!
Welcome to the Forum
Looking forward to seeing some photos and background story of your mint charade

hey mate welcome to the forum.
Thanks mate I just bought this bad boy yesterday
Always wanted one and here we are hopeful you can open the image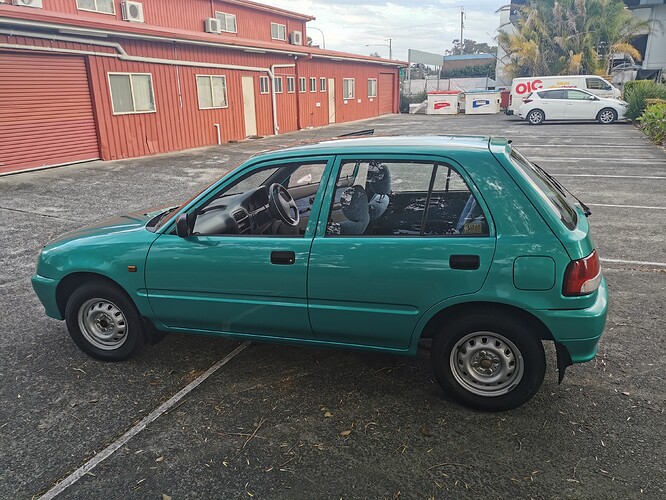 wow that is mint. Mint in colour and in condition. Is it the 3cyl or 4cyl engine?
Hahaha thanks its a 4cyl 1.5 efi g203
oh wow from the side pic i wouldn't have guessed it was a smiley