Hi all!
My Girlfriend and brought our first car, a 2001 L701 Daihatsu Cuore and are completely in love with it. For me it started when watching the first MCM video's about 11 years ago, now we finally have one. Benjamin.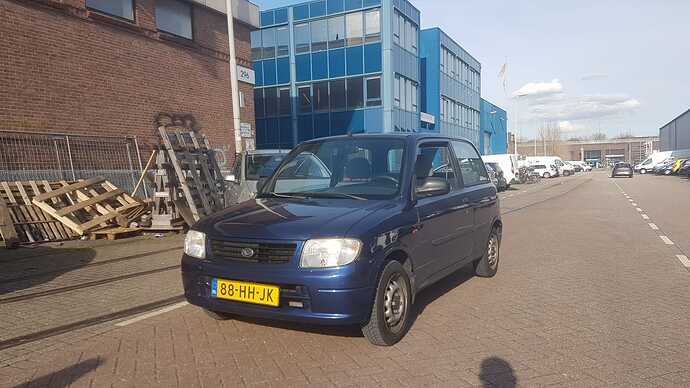 It is in OK'ish condition, has some rust, rough spots and an exhaust that is slowly rotting away. But it makes up for it with the amazing look, visibility and drivability.
I have been working on bikes since a young age and really want to learn how to work on cars now we have L701. It needs new rims, tires, exhaust, door is loosegoosy, powerstearing???, seats, hugs and prayers.
We are far from mechanics, first thing we brought where second hand wheels and we are afraid that they already don't fit. 165/65/14 looks monstrous next to car.
You will probably see me asking the most ridiculous questions here to hopefully eventually learn to work on daihatsu's.
Thanks already for the great amount of information and inspiration you have given!!
Kinds Regards.