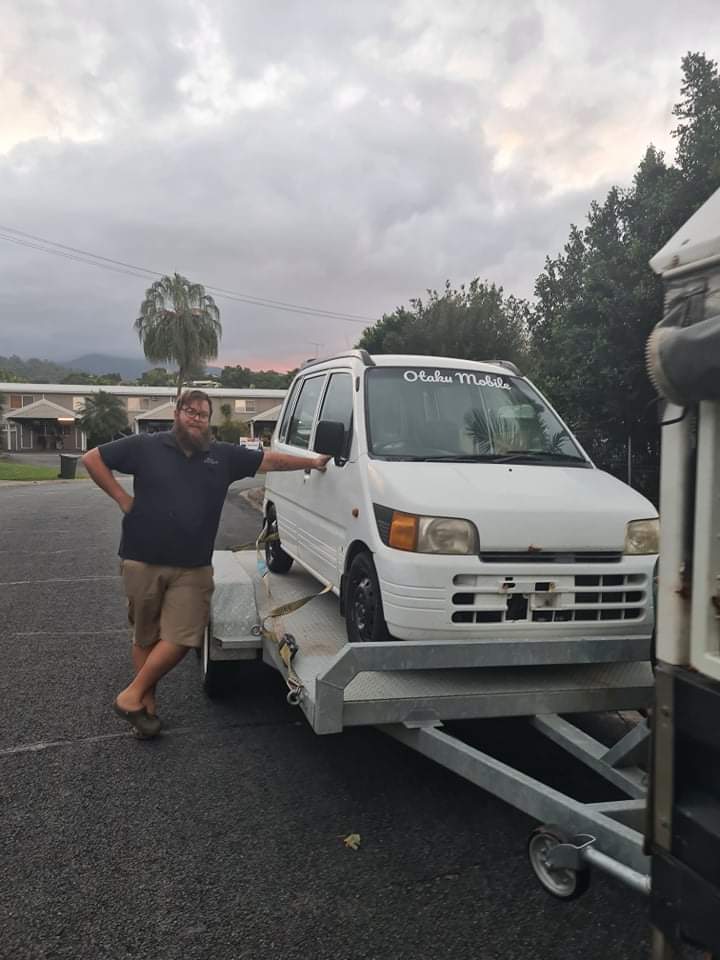 Hey guys this is me picking up my Move, pretty much dead stock at this time apart from eBay coilovers, needed a fair bit of love to get her on the road. After a general service and finding afew missing parts it past no worries.


These photos are the day before Roady.

This is the only photo I have after getting it registered, started driving it daily but it just started to run worse and worse everyday until I'm guessing it had zero compression in cyl 2, blowing sooo much smoke so found a 1999 sirion for next to nothing and dropped the motor out, currently have the ej-de assembled with the move gearbox and kframe ready to go into the move.
Now time to get my head around this damn wiring and build an exhaust. More photos are coming