just to add some more info about the car,
its an 1998 model, no power steering, manual windows, no aircon, just two airbags, engine idles ok, guy told me it burns a lot of oil, gearbox emptied itself somewhere while it was parked for 5 months after its registration expired,
those ugly rims are from an opel corsa i was told,
and where opels go rust folows so maybe it was infected that way lol
joking aside it really need some love, first thing i did was to spend about 5 liters of paint thinner to remove nasty flat black paint it was sprayed with from the windows down
the guy that sold it to me had some wild tales about it, and for the money i paid i could not complain about the state of it,
still need to go over the front bumper and left part of the rear one to remove leftover paint.
this weekend i hope to clean the interior and remove the seats and carpet to see the floors
there is another car(mk1 punto) to be finished before any major work on this one, hope to do this in the next two days.
did i mention the drivers door is hanging when opened as some point welds came loose? well that needs fixing also…
so first part of the plan is:
-grinding and welding all the rusted bits
-remove engine/gearbox
-prime, bondo, paint
these are just some general guidelines
Welcome to the forum and interested to see your build progression.
Road car or do you plan to do track days or any club motorsport?
It would be a car for the road, but would also like to start doing track days with it.
Will also do the rear disc conversion, probably gonna use applause calipers as there are a few ads for parts localy, if not will look into mx5 calipers
Also was thinking about welding wider fender flares as the rear ones are bad, for 18 euro i could get new ones for fiat cinquecento, they are wider and of similar dimensions but not so sure about the connection of them with cuore bumper…
Thanks!
Well this project will be on hold for a few weeks as I have finally started on my garage remodel/cleanup, so in the time off i will research this forum and gather info, realy hope i can work on the cuore in the garage before july… Also my honda bike project is in need of love…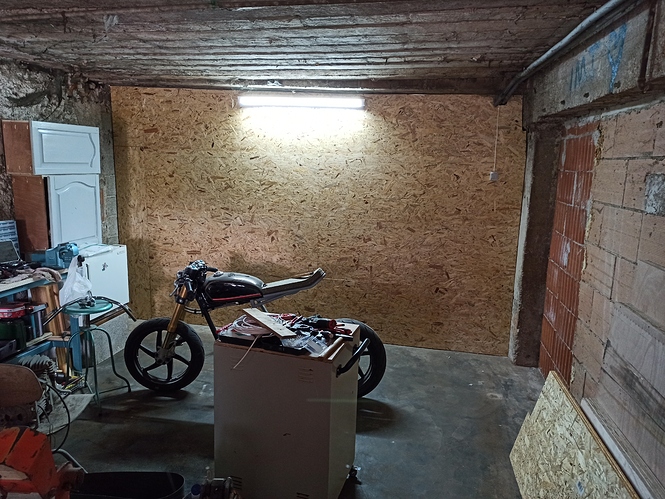 So i got some wheels… Needed to find some 14" as the copen brakes will not fit under the 13" that are on the car. Always liked the VW steel rims from the 90ies so sourced some crusty ones localy, they came in a few sizes, these are from golf3 and come in 6J 14", price was unbeatable at ~40 of your dollars (tires were included but are going to the dump), I know a guy that will sandblast them for a few beers, and then a friend will prime them and paint em. Steel is heavy they say but these actually are not as heavy as people think, and better to have a strong wheel than a cheap alloy rim… Maybe im wrong…
Also got some temporary tires in the size i will eventualy buy, these will be used only when moving around the backyard and garage until i finish the car, they are new but were stored for a long time (since 2007), size is 195/45-14, i went with them as there are tires available and the diameter is the same as the 155/65-13 on the car, not cheap though… But i never cheap out on tires and this width will have grip

Also got some time to look on the car which cv joints are on it… Mine are weird, they have 19 teeth on the axle side, looked at parts localy and the have only two types, 18 or 20 teeth, maybe will need to order from abroad…
Last thing if anyone knows if the copen front sway bar will fit on the L7 cuore as they seem a similar shape???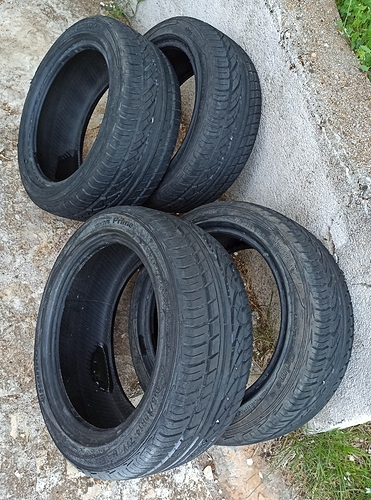 Another quick update lol
A buddy at work had some spare time so he machined me some center rings for the wheels, 6082 alloy
Copen calipers arrived from the uk, rust seems to be the theme on this build, bleed screws are stuck… Everything else was dissasembled with some cursing

Some parts arrived, still waiting for the caliper repair kit, need to blast the crust off them this week, working in the afternoon and overtime for the last two weeks is draining my energy so the car is not getting the attention it needs…
Also the rims were sent to get blasted and painted
Rims are blasted, later today will post update on calipers, did some experiments with electrolisys on the caliper hangers and calipers are in a citric acid solution for the past week

Ok so caliper hangers are done, brushed off the residual layer of rust, cleaned them and zinc sprayed,
Did not want to paint with the usual caliper paint as i dont care for colors, and the ones that were local were acrylic based and im not so sure about the longevity of these coats on calipers, the really high temp sprays that i could get all needed to be baked after painting and contained xylene and other toxic stuff so nope…
I have seen great long lasting results with zinc coatings on these types of parts, also easy to apply at home


Tommorow or sunday I will be doing the same on the calipers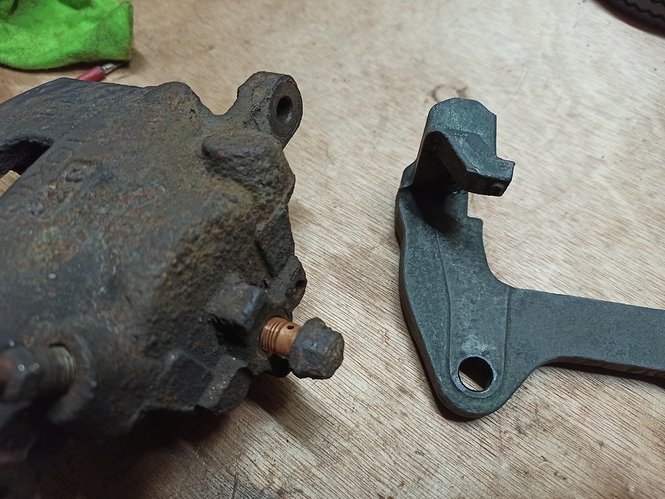 OEM finish looks best. Excellent work.
This is how it came out of the "lemonade bath" after rinsing with water and brushing with a plastic dish brush

Then a bit of action with the small wire wheel, after drying with compressed air

And lastly zinc spray for that oem finish

All the parts awaiting assembly, I will do it in a few days as the zinc layer hardens

Hope its ok to post all these little bits of progress

P.S. Seems I forgot to mention that the sandblasting cabinet at work broke down the day I brought my parts for blasting, so thats why i did all this with electrolisys and citric acid
Is this a literal lemonade bath or an electrolysis bath?

Caliper hangers were done with electrolysis (battery charger + 8liters water + 100g baking soda)
Calipers with citric acid (8 liters water + 500g citric acid)