Hi peeps, for those of you who haven't met Tom yet: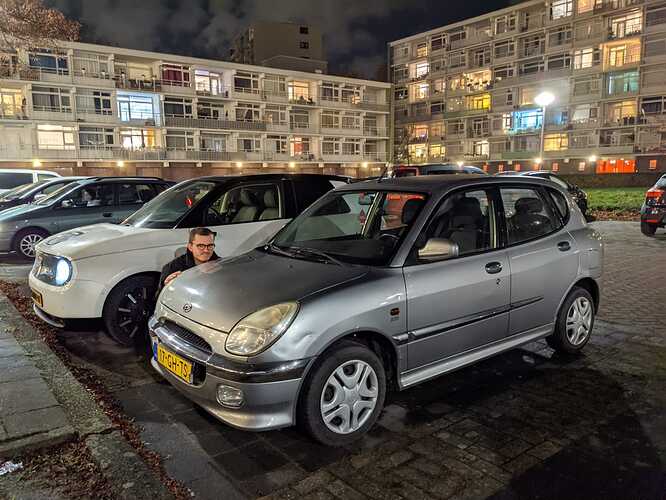 Meet Tom the Wintercar
I got it for a good price, but also for a good reason. There are a few things that need attention, the most worrying being the water temperature. When I drove home, the needle wouldn't get past a quarter of the gauge (I'm guessing 50/60°C). I bought a few parts to give the car a good service, and also a new thermostat. I replaced the thermostat today, and at first it looked like that did the trick. I went out for a test drive and gave it the beans, but then I saw the temperature dropping again. At idle (standing still) it'll sit happily around 80/90°C (thermostat opens at 80°C) according to the OBDII scanner, which corresponds with the needle staying in the middle of the gauge. But when I start driving, it drops to around 70°C and stays there. Not terrible, but I'm not happy about it either. Any known issues with these models or engines? I don't think it's a faulty sensor btw.
Thanks in advance