Gearbox and mount torqued up. Drive shafts and hubs put back in, but nothing fully torqued up yet.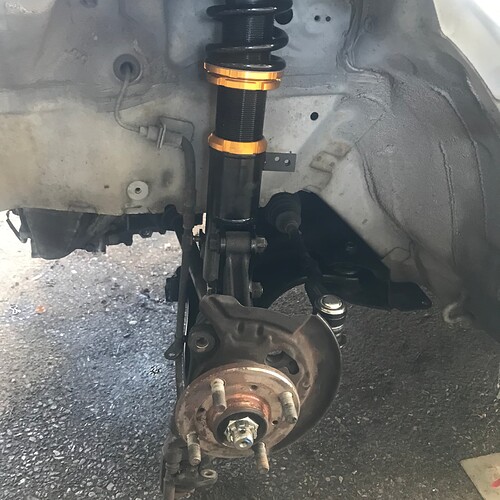 Copen brakes next on the list, then we'll see how the 14 inch wheels fit over them. Test fit indicated that they will juuuuuust fit, but I'm not 100% sure. I have copen wheels, which I plan to fit once I have the right tyres, but if the 14s don't fit it might force my hand.
Also, cosmetic update, thanks to @Mr_Gormsby I had a black bonnet. I chucked that on too.